Saving the Full-Time Work Week and Post-Secondary Options
The impact of the Affordable Care Act (ACA) on businesses in Indiana is well documented. Businesses are cutting hours for workers because of the ACA definition stating a full-time worker is one who works 30 hours a week or more. In turn, this cheapens the full-time work week and puts less disposable income in the back packet of consumers. During the State of the Union, Twitter users also pointed out the number of new sign-ups in the online healthcare marketplace had not exceeded the number of people who had lost coverage, through the end of December. In Indiana, 108,000 people lost coverage they already had, while only 31,000 people had signed up for the AC. In short, it hasn't worked in Indiana and the outlook is bleak.
The problem with any large, comprehensive piece of legislation is the unintended consequences it brings. Sometimes these consequences are for the better, sometimes for the worse. Here in Indiana, the ACA is pushing a negative externality on post-secondary education. Not just at big, heavy tuition universities, but at Ivy Tech. Ivy Tech is supposed to be a cheaper post-secondary alternative for students who aim to get more bang for their buck for either part of their college education or their entire education. Students are using sound reasoning. How much sense does it make to start your adult life with the burden of $30,000 or more? If you can get the same general education, then why pay more? Young people are the workers with the least amount of expenses before they take on family expenses, but instead of putting their wages back into the economy, saving up for the future, or utilizing long-term financial vehicles, it goes to loans.
Earlier this week, Congressman Todd Young (R-Bloomington) invited Ivy Tech Community College President Thomas Snyder to talk about how the 30 hour work week definition is affecting the operations of an institution of where over 200,000 students study every year. Rep. Young authored H.R. 2575, the Save American Workers Act, which would change the definition of a full-time work week back to 40 hours, in June. President Snyder elaborated the choices they had to make. According to Snyder, "The annual impact on (Ivy Tech) would be $10 million to $12 million, with a total statewide health care bill of $25 million, so a 50-percent increase." You can watch his entire testimony below: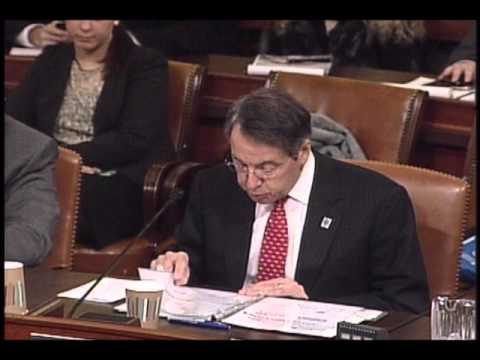 Those aren't words out of mouth of a campaign operative or from a Facebook debate, they're from someone who has a major leadership role and the responsibility that comes with it. To keep the tuition from increasing, they cut hours of the adjunct professors.
Instead of increasing costs of their consumers (students), they cut hours of their producers (professors). Those are the tough decisions facing employers right now because of the definition of what constitutes a full work week. 40 hour work weeks and 8 hour work days were the result of labor victories in the beginning of the 20th century. But now President Obama has decided to change the rules up and change the definition of full-time. Changing the definition would put more consumers into the individual healthcare insurance market President Obama champions since they would not be receiving health insurance from their employer. It would also alleviate costs to education institutions, in addition to businesses.
Senator Joe Donnelly (D-Granger) has co-sponsored a bill in the Senate which would change the definition of a full-time work week back to 40 hours. Sometimes being an adult means acknowledging wrongful actions and heeding another perspective's advice, and it's time President Obama swallows his pride and heeds the advice of Rep. Young and Sen. Donnelly's allies.
Nate Hummel is a young conservative who is currently selling long term financial products and supplemental healthcare insurance products. He has completed several internships with Indiana politicians and consultants. You can find him on Twitter @Nate__Hummel.