Mitt: Loser For Life?
Friday night, Mitt Romney visited Late Night and Jimmy Fallon voiced the question that I was thinking: "You're so loose and funny during this [MITT]. Where was this guy during the election?"
It turns out that Mitt Romney is like a lot of Americans. He is firm in his faith, devoted to his family, and concerned about the future of America. When playing in the snow with his family, he wears a winter coat emblazoned with "Salt Lake City 2002" and a pair of gloves covered in bits of duct tape. When one of his daughters-in-law pointed out that they had gotten him a new pair of gloves for Christmas, he responds, "Yeah, but these work great!"
Through both campaigns, he walks around and picks up the garbage that his family leaves around, and during long flights he puts together a bed between the seats of the airplane. He recognizes his privilege and doesn't take it for granted, and credits his father for his success. "Dad was the real deal. He was born in Mexico. He didn't have a college degree. He became head of a car company and then Governor. I started where he ended up."
Viewers looking for insight into how to run a campaign will be disappointed. While the documentary could have focused on the intricacies of the campaign itself, instead, it took a deeper look at how the campaigns affected the Romney family. Whether or not the Governor was going to run was a family decision, and everyone was on board for the duration. Perhaps the most important person in this process was not Governor Romney, but his wife, Ann.
As the mother of five boys, Ann Romney refuses to get riled up about much. Even keeled and steady, she provides a much needed calm to rooms full of emotion and opinion. She is credited with keeping the family grounded and on track, and it is clear that without her, they would be lost.
Perhaps the element that holds the film back is that the Romneys are exactly what they appeared to be during the campaign. They're loving, faithful, intelligent, and focused. They care deeply for our country and its direction. They want to be of service to their nation and its people. Their intentions are pure and they treat one another with dignity, love, and respect. So many of these things are missing from the what we see daily in the media, especially when politics are involved. It's refreshing to see a family thrown into a set of exceptional circumstances, and be able to handle it well, even in defeat.
If you didn't get a chance to see the Governor on Late Night with Jimmy Fallon, check this out: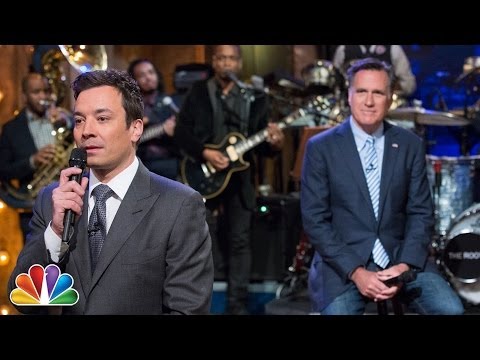 **MITT is now available to view on Netflix.

Jessica Evers is a young conservative working for an Indiana – based consulting company. She was recently recognized as one of Hoosier Access' Top 25 Under 25 in Indiana Politics. The opinions and views expressed herein do not necessarily reflect those of her employer or Hoosier Access.