OPEN ITEM – Senator Coats Takes on Harry Reid
Senator Dan Coats (R-Ind.) received a great deal of attention when he voted for the motion to proceed for the Senate to consider extending unemployment benefits without offsetting the cost of that extension. He defended his vote to proceed based on the assumption that Senate Majority Leader Harry Reid (D-Nev.) would allow him and his colleagues to make amendments to improve the legislation. Something folks on Capitol Hill call "regular order."
Well, regular order, or the standard method of legislating, has pretty much gone by the wayside. There are good things and negative things about those changes, and Sen. Coats highlights one of the significantly negative aspects of this change in a floor exchange with Sen. Reid – arbitrarily preventing senators from amending legislation. We've made this exchange our Hoosier Highlight and while it is long, it is certainly worth watching, or just listening if you can't keep the video player running on your screen.
Another YouTube video worth listening to if not watching is the keynote address for the Texas Public Policy Foundation's 2014 Policy Orientation. Again, this is a long video, so just run it in the background and listen while you're working on something else if you can't watch it. The gentleman speaking is State Representative Scott Turner (R-Tex.) and he's actually filling in at the last moment for legendary Chicago Bears coach and television commentator Mike Ditka, The lovely weather we've been having prevented Ditika from making it to the event, but Rep. Turner does an excellent job communicating a vision we can all get behind.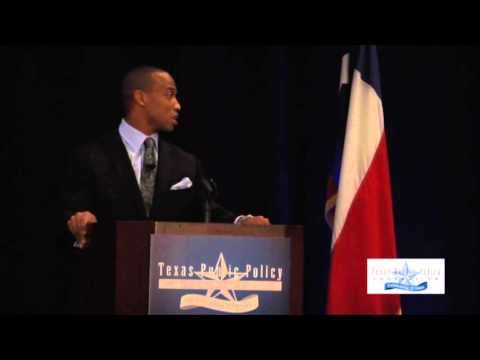 Toward the end of his address Rep. Turner implores his audience, "not to run hard enough to win the race – run as hard as you can." All to often we're looking politically to figure out how to do what we can to win the election, or secure the votes to pass the legislation rather that going looking at building a movement around our efforts. When candidates and supporters just focus on getting across the finish line they lose sight of the larger mission they're trying to achieve for the sake of staying in office. Just a few defections over the course of two or four years completely upsets the apple cart and you're right back trying to figure out how to get 50% + 1 of the voters to pick your ballot line on the next election. Instead we need to give our best and not look back, as Rep. Turner suggests.
Speaking of elections, there was a whole rash of new candidate filings yesterday – including our first official primary and general election contests. Allen Ray Davidson and David William Ford have both filed for the Democrat nomination for the Fifth Congressional District currently represented by Congresswoman Susan Brooks (R-Carmel). It's not clear that either of them has ever run for office before. In Senate District 47 Senator Richard Young (D-Milltown) is being challenged by The Hon. Harris Lloyd (Tad) Whitis. Young was preceded in the Senate by late Lieutenant Governor and then Governor Frank O'Bannon. Judge Whitis has served as a prosecutor and circuit court judge for many years. Whitis also raises beef cattle when not tending to his law firm.