HOOSIER HIGHLIGHT: House Passes Nutrition Program Reform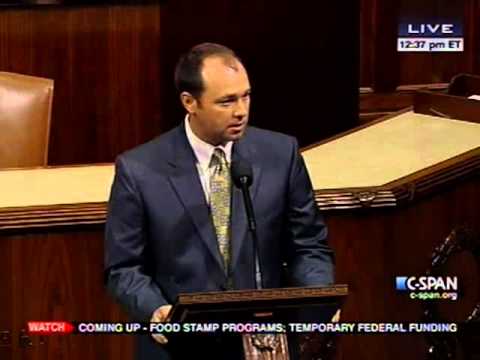 It's been a while since we've updated the Hoosier Highlight. On the heels of yesterday's item discussing the agriculture provisions of the farm bill, it's only fitting we bring you Congressman Marlin Stutzman's (R-Howe) floor speech on the House Republicans' efforts to reform the nutrition provisions of the farm bill.
If you click the image it will take you to his video. From his speech, Rep. Stutzman said:
This bill eliminates loopholes, ensures work requirements, and puts us on a fiscally responsible path. In the real world, we measure success by results. It's time for Washington to measure success by how many families are lifted out of poverty and helped back on their feet, not by how much Washington bureaucrats spend year after year.
The legislation will cut the Supplemental Nutrition Assistance Program, or SNAP, by $40 billion over the next ten years. That sum represents a 5 percent cut of the program's expenditures according to Kristina Peterson of the Wall Street Journal. Peterson reports that the Senate version of the nutrition program titles cut about $4 billion and have made it clear they won't agree to the House's cuts.