Big Changes All Around Indiana – Open Item
Well, not to harp on the subject but of course the big news yesterday was the announcement of Governor Mike Pence's selection of Brownsburg Town Council President Dwayne Sawyer to fill the vacant State Auditor position. Here's video from C-SPAN of former State Auditor and current Indiana Republican Party Chairman Tim Berry sharing the news with the other members of the Republican National Committee at their meeting in Boston.
Another big transition is going to be taking place in the state House of Representatives District 85, where Niki Kelly of the Fort Wayne Journal Gazette broke the story that Phyllis Pond (R-New Haven) will not be running for reelection. Rep. Pond is the most senior member of the House of Representatives and has represented eastern Allen County in the Statehouse for 35 years. While she is undecided as to whether she will continue serving her term or step down before it is complete, there will be an open race to replace her.
The only active candidate in the HD85 race to date is Fort Wayne attorney Casey Cox. Cox is a former student trustee for Indiana University and has been active in politics for several years. Many in Fort Wayne Republican circles know him as the moderator of Fort Wayne's Downtown GOP Club, a group that meets once per month. Pond indicated to Kelly that five or six people had contacted her about running against her in the primary, and an open seat always invites competition, so I'm sure this race will be worth watching. It's interesting that it is located right next to HD84 which features a competitive primary contest between three announced candidates: incumbent State Representative Bob Morris (R-Fort Wayne), Fort Wayne attorney Mike Barranda, and Fort Wayne business owner Mark Hagar.
In other news, the Indiana Manufacturers Association found a website that the IRS set up that describes the taxes you'll be paying as a consequence of the Affordable Care Act (or ObamaCare). You can see how the taxes stack up for individuals, businesses or other entities. Senator Dan Coats shared a tweet on the subject that links to a Wall Street Journal article that shows that doctor choices will be limited by many insurers as a result of ObamaCare.
Finally, on a personal note one of the best days of the year is tomorrow – the Premier League kicks off its season at 7:45 our time tomorrow morning. NBC Sports has acquired the rights to televise the matches this year and are doing a great job promoting the sport. For those of you who went to see the Chelsea vs. Internationale Milan contest in Indianapolis earlier this month – you may want to check out some of the matches. It's the only live sports on Saturday mornings so you don't really miss anything else going on. If you want to learn more, check out this video featuring Jason Sudeikis of Saturday Night Live: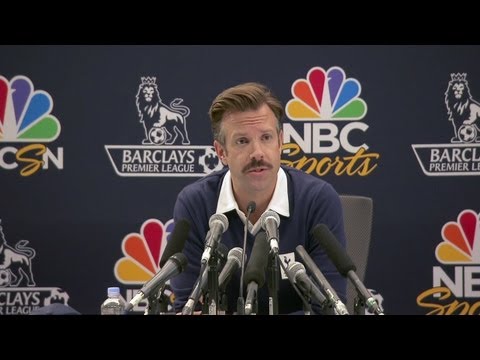 We'll be posting the Tweet of the Week nominees for your votes later this morning, so be sure to check that out. Also be sure to let us know what you think of the news of the day or share your own news with us in the comments below.