Take Our Rightful Place? – Open Item
According to Joseph Pete from the NWI.com, Indiana is officially ranked 2nd in the nation where is comes to the auto industry.
Currently, Toyota, Honda and GM have made significant investments into their operations here in the Hoosier state. Because of these investments, Indiana has moved from a constant 3rd place to 2nd place when it comes to the value of the gross domestic output.
This is great for Indiana. Not many people in this region have the same quality of work ethic as Hoosiers and major corporations are taking notice.
Earlier this week, a semi-truck went airborne over a stretch of road on I-74 and subsequently burst into flames. The driver and his son walked away with no major injuries. The driver claims that he swerved to avoid a car that was drifting into his lane.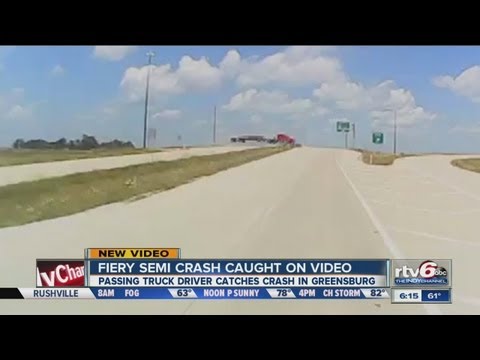 As always, do not forget to vote in the Tweet of the Week poll! You have until the end of today!
Which of the below is the best Tweet of the Week? (Week ending 8/1/13)
@CEmmaFOX - Darrell Hazell: "#Purdue is always a team that's perceived in the middle of the Big Ten. ... We're going to climb out of the middle." (65%, 17 Votes)
@jimgeraghty - Lincoln Memorial vandalizers laugh now, but they'll regret it tonight when the statue arises, tracks their scent, and takes his vengeance. (15%, 4 Votes)
@cmatthewspolls - It's a fair point: in '12 R candidates accountable for Akin/Mourdock. But Weiner, Spitzer, Filner...media not asking other Ds to denounce (12%, 3 Votes)
@chrisfaulkner - The Global Sharknado Threat-the infographic you were not really waiting for... http://shar.es/ynCn3 via @visually (4%, 1 Votes)
@cewise84 - Some of you sound highly irrational all the time. I bet that's exhausting. (4%, 1 Votes)
Total Voters: 26
Loading ...