Paul Ryan, controversy, and a foolish man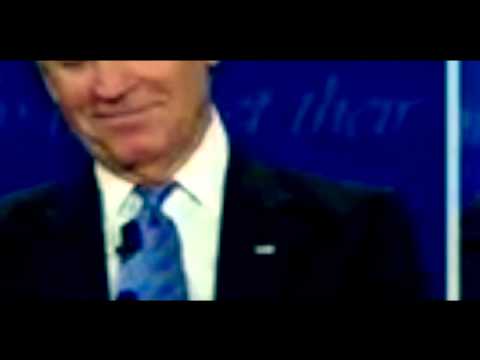 "When a wise man has a controversy with a foolish man, the foolish man either rages or laughs and there is no rest."
— Proverbs 29:9 (NASB)
For over a minute and a half of last night's debate (where much is captured by this video), Vice President Joe Biden laughed, sneered, and uttered responses of frivolity when faced with issues that no one else finds funny, especially independent voters and families struggling to get by.
On top of that, Biden played Dr. Jekyll to President Obama's Mr. Hyde, interrupting Congressman Paul Ryan 82 times (compared to Ryan's six interruptions). It was clear that Biden was on an aggressive mission to stop the bleeding last night after the Democrat base was surely furious over Obama's lackluster and downtrodden performance last week. While Obama shrunk last week, Biden inflated himself well beyond the recommended PSI, heralding programs that are hurting Americans (quite literally in some senses as Biden puffed about training Afghan people to fight, even though our military trains them only to be killed by them).
Though it's hard to argue that Biden didn't squarely rally the liberal base, the problem for team Obama is that Biden's debate style has now surely ceded precious independent voters to Ryan, who had a nearly flawless performance.
In a post-debate release that included this new video ad, RNC Chair, Reince Priebus aptly described last night's fiasco:
"Vice President Biden seemed to adopt the strategy that if the facts aren't on your side laugh, roll your eyes, and talk really loud," said RNC Chairman Reince Priebus. "Well, if it was Joe Biden's job to rescue the Obama campaign, he would make a lousy lifeguard. You almost can't blame him for the unhinged laughter though. When you don't have a record to run on or a plan to get the economy back on track, laughing is all you can do. Unfortunately for the Vice President, the American people aren't laughing at this economy." 
If Biden hadn't been laughing so much, one wonders if he would have mentioned the President's name or his signature legislation, ObamaCare, or if that was strategically done so he could focus on trying to push Ryan off his game by attacking Romney. As noted by Moe Lane at RedState, who has an interesting look at the word clouds that summarize last night's debate, Ryan stayed calm and pensive when speaking directly to the American people even as Biden fervently attacked. In the face of Biden's buffoonery, this is really all you could ask Congressman Ryan to do.
Beyond base appeal, Biden's demeanor is sure to leave undecided voters with a sour taste.
H/t to georgiamike for pointing out the verse that is quite applicable in this situation.
Another H/t goes to Ben Howe, who put the embedded video together.