The Future of the United States Space Program
A little over 51 years ago, President John F. Kennedy delivered a speech that would propel the United States into an epic race. Originally thought as impossible, the "Space Race" redefined the way that the American people looked at challenge, commitment and opportunity. President Kennedy, someone who will always be known for being able to deliver a powerful speech, set a firm goal for the United States with the words found below.
"First, I believe that this nation should commit itself to achieving the goal, before this decade is out, of landing a man on the moon and returning him safely to the earth. No single space project in this period will be more impressive to mankind, or more important for the long-range exploration of space; and none will be so difficult or expensive to accomplish…–explorations which are particularly important for one purpose which this nation will never overlook: the survival of the man who first makes this daring flight. But in a very real sense, it will not be one man going to the moon–if we make this judgment affirmatively, it will be an entire nation. For all of us must work to put him there." – President John F. Kennedy in his Special Message to Congress, 5/21/1961
To this day, the United States remains the only nation to have sent a man to the moon and have him return safely. President Kennedy, unlike any modern day executive before him, understood the importance of keeping America on the path of exploration. Exploration is what mankind has done best from generation to generation and President Kennedy realized the importance to give Americans another frontier to explore. It built national morale up to a point not seen in decades & gave the United States living, breathing heroes that could be seen, touched and heard. This relatively simple thing moved the American people into a frenzy. They simple could not get enough of the "Space Race". If the Soviets reached a checkpoint before the United States, it just renewed America's commitment to the goal that President Kennedy set forth. Many people claimed that Kennedy's goal was impossible…Neil Armstrong, Buzz Aldrin and Michael Collins proved otherwise.
"People who say it cannot be done should not interrupt those doing it." – Anonymous
Yet, the United States has not put a man on the moon since December 15th, 1972. We have not even attempted to go back. Instead, we have seen the focus on the space program (more commonly known as NASA) shift to missions in Low Earth Orbits back when the shuttles were in service. Man's mission of exploration has basically come to a screeching halt and that is a crime to all of mankind…not just Americans.
There is good news though. Two days ago, members of the House of Representatives present a bill for consideration titled The Space Leadership Act. This bill would radically change the way that NASA is run and would make its goals and missions less political and more grounded in science according to Fox News. Captain Gene Cernan (the last man to walk on the moon mentioned above) strongly endorses The Space Leadership Act stating "This legislation is critical to providing the much needed continuity for the future of NASA's far-reaching goals in space."
Gone are the days of children running around the yard wearing a homemade space helmet. No longer do we see masses of people gathered around television sets in hotel bars or airport waiting areas watching space craft lift off from Cape Canaveral. There is not nearly enough awe and wonder when speaking of space. America has fallen out of love with the their space program. Yet, this legislation could entirely turn this around. I do not often agree with Aaron Sorkin but he wrote a beautiful opening to an episode of his hit television show The West Wing that truly captures what it means to still be amazed by the exploration of space.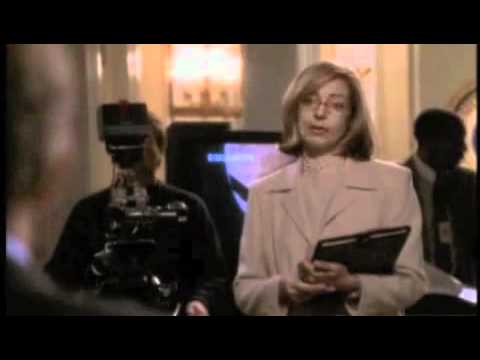 At the end of the day, space exploration needs to return and play a larger role in the United States. All of those American heroes…all of those astronauts are now dying. There is no one to pass the baton too. It is our responsibility and obligation to restore the faith of Americans in the future of space. America cannot afford to be surpassed in this field. We must continue to focus on manned missions to Mars as well as the possibility of creating, deploying and manning deep space relay stations beyond the moon which would make travel and communication deeper into space much easier. Therefore, I call upon the members of the Indiana delegation to support The Space Leadership Act and make a commitment for the Hoosier state to remain home to one of the most prestigious aviation undergraduate programs in the country. For those of you who are not aware, Purdue University is home to this program and Neil Armstrong is one of their most notable alumni.
In closing, the United States lost a great American not too long ago with the passing of Neil Armstrong. The man who was first to step onto the surface of the moon was an inspiration to countless children and adults. His patriotic service and commitment remain a guiding light for all of those who dream of stepping on the surface of Mars or an asteroid or even traveling away from this galaxy. Neil Armstrong gave many Americans hope and a sense of patriotism and for that he should always be remembered. So, in addition to supporting The Space Leadership Act, I also encourage a member of the Indiana delegation to add an amendment to the legislation that would make August 5th Neil Armstrong Day. Godspeed Neil Armstrong. God Bless the space program, it's astronauts and the United States of America.
The opinions expressed herein are those of the author and do not reflect those of any other member of Hoosier Access, employer, employee or client unless otherwise noted. Rob can also be found on Twitter at @rkburgess.