The Mustache and His Umbrella
John Gregg released a new ad called Rainy Day.  The ad features him holding an umbrella while his sons stand on the roof with a hose.  Throughout the ad he talks directly to the camera while the umbrella protects him from the water.  While the ad tries to take a down home approach, it is another failed attempt by Gregg to attack Mike Pence.  Here is the ad in its entirety.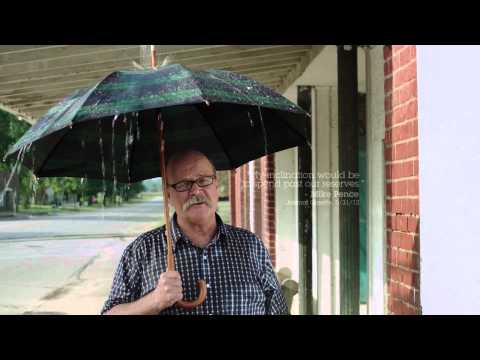 The purpose of the ad is to allege that Mike Pence wants to spend our entire rainy day fund.  The ad cites an article in the Fort Wayne Journal Gazette from May 31, 2012.  I was able to locate the article written by Niki Kelly and there were several newsworthy quotes.  The article was written after both Mike Pence and John Gregg addressed a group in Starke County.  At that meeting Mike Pence did say the following, "My inclination would be to spend past our reserves, spend the surplus on growing the economy, not growing the government, right?"  While that comment alone would cause a fiscal conservative to pause and wonder, Pence did go on to later say, "Once we have balanced the budget and ensured adequate reserves, I believe the next dollar of budget surplus should be used to provide tax relief to grow the economy not the government."  By putting these two statements together one can deduce that Mike Pence is committed to maintaining our reserves.  Once that is achieved, anything beyond that should be used to provide tax relief.  In other words, let Hoosiers keep the money they earned instead of the government hoarding it or spending it.  One of the themes of John Gregg's campaign has been to attack Mike Pence.  At this event in Starke County he took the opportunity to do just that.  He said the following, "My opponent says we should spend the surplus and have reserves. We can't do both.  Until we know what's in the bank all this is just jacked."  The only thing that is jacked is Gregg's assessment of what Mike Pence said.
John Gregg's campaign has been an embarrassment.  He was tapped to be the Democratic nominee because he was a moderate that was from a small town in southern Indiana.  The thought was he could appeal to a broad base of voters because of this.  That went out the window when he selected Vi Simpson as his running mate.  Vi Simpson, State Senator from Bloomington, is arguably the most liberal legislator in Indiana.  Gregg has also struggled with fundraising, and is being out raised by a large margin.  He has also had a revolving door at the position of press secretary that seems to see one person leave and another enter on a monthly basis.  This has been a contributing factor in his campaign struggling to develop a coherent message.  I can only imagine what Gregg's reaction is every time he looks at his internal polling.  Seeing that you are down by over double digits, and that the Libertarian candidate has higher name ID, has to be frustrating.  At this point John Gregg has two options.  He can either step it up and develop a coherent strategy, or he can accept the role of sacrificial lamb to avoid further embarrassment.  As there are many factors working against him, I would advise he take the route of sacrificial lamb and lose with dignity.  I don't see him accepting that role which means further false attacks against Pence will continue, and John Gregg will further take the Indiana Democratic Party to even greater depths of failure.  Regardless of what strategy John Gregg implements over the next seven weeks, after this November's election he will have plenty of time to hang out at the Blue Jay in Sandborn.