Fair Share – Romney and Obama Documents
Every four years the nation's collection attention focuses on the Presidential race.  There is exuberance and irrational behavior on both sides.  This year is no different.  There are numerous items being discussed and not all of them matter.  Our A.D.D. has allowed us to be distracted by the shiny things and the pretty lights.  It kind of reminds me of this.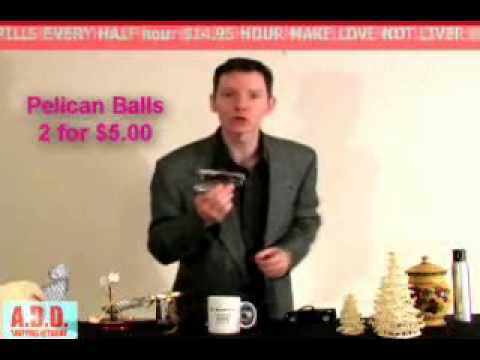 The distractions this year involve tax returns, dogs, and pushing grandma over a cliff.  How any of this matters is beyond me.  It doesn't take a rocket scientist to realize what matters most this year is the economy, and within that, jobs.  We have had sustained unemployment over 8% for the last 42 months.  The economic picture is so bleak that nearly 3% of able-bodied Americans have given up looking for work.  Too many are struggling to make ends meet.  The average household has seen their wealth dissipate.  Inflation has hit us hard in the areas of energy and food.  In spite of all of this we are talking about other issues.  Issues that are a waste of time.
The top issue that the left wants to discuss is Mitt Romney's tax returns.  The sole purpose is to play the class warfare card.  Mitt Romney is rich, so what!  Honestly, I want someone that has been successful to lead our country.  Romney has largely dodged this issue and said he will not release additional years of his tax returns.  It is a solid defensive move, but what if he went on offense?  Imagine if Mitt Romney stepped to the podium with several manila envelopes in hand that were obviously filled with large documents.  Once he stepped to the podium he looked right into the camera and said, "My opponent spends most of his time on the campaign trail talking about everyone contributing their fair share.  I would like to propose a fair share opportunity to President Obama.  I have with me envelopes that contain five additional years of my tax returns that the President and his surrogates have requested I release.  As you can see, these envelopes are sealed.  I will gladly unseal these tax returns for the entire nation to see when President Obama unseals his college records.  I believe that to be a fair share."  The reaction from the media would be one of outright pandemonium.  The talking heads on MSNBC would panic.  In other words, it would be great.  The President and his team would have two options.  They would unseal the President's records to get Romney to release his tax returns or they would ignore it.  My guess is they would ignore it and this distraction would go away allowing us to get back on track focusing on issues of importance.
Our side plays defense way too much.  Here is an opportunity to go on offense.  We can't get sidetracked by the distractions from the left.  We also need to drown out those on our side that are incessantly whining and complaining about anything and everything.  Too much is at stake this year for us to be in the weeds.  We all have the opportunity to be involved this year.  I would encourage everyone to do their part.  Volunteer for campaigns and organizations on our side.  Talk with your friends and neighbors about the issues.  Put a sign in your yard.  And from the shameless self promotion department, share this post.
Get Your Voice Heard
Press Releases
Read all of the incoming press releases from your Hoosier elected officials.
Click here.