Hoosier Access is going to Vegas baby! VEGAS! #RO12
*UPDATED BELOW*
No, we're not talking Vince Vaughn and Jon Favreau style Vegas.  Not even Bradley Cooper, Ed Helms and Zach Galifiankas style Vegas (frankly, I don't want to lose a tooth or face down Mike Tyson over a lost tiger while listening to In the Air Tonight by Phil Collins and Genesis).  No, I'm talking about Right Online, June 15-16 in Las Vegas, Nevada at the Venetian!  Your humble Hoosier Access correspondents, Derek Pillie, Mark Warner, Warner Todd Huston and myself will be attending this massive conservative event and covering every nook and cranny to bring you the best coverage possible.  But we want you out there too!  Why?  Well keep on reading.
What is Right Online exactly?  Right Online is an online conservative activist event put on by American's for Prosperity (AFP) that includes some of the top conservative speakers in the country as well as training (of course!).  This year's list of speakers includes:
Scott Rasmussen
Michelle Malkin
S.E. Cupp
Jonah Goldberg
Dana Loesch
Hugh Hewitt
…and plenty more!  Check out the complete list of speakers here.
*Update* – AND NOW….SARAH PALIN!!
The conservative blogosphere has yet to move past the death of patron saint Andrew Breitbart, but it will get a major jolt this month from an equally provocative hero: Sarah Palin.

The former Alaska governor and 2008 GOP vice presidential nominee has committed to delivering the keynote address at Right Online, the annual gathering of conservative bloggers and online activists organized by the Koch-backed non-profit group Americans for Prosperity Foundation.

The June 15-16 conference will be the first time the event is held on a different weekend and in a different city from the liberal online activism conference upon which it was based, Netroots Nation.

And that's no mere coincidence, say Right Online organizers.

This year's meeting is focused on higher-level tactics and strategies than past year's editions of Right Online, which sometimes had the feel of a crash course on blogging 101. The Vegas conference features training on video exposes to be conducted by guerrilla video journalist James O'Keefe, a session on polling featuring conservative's favorite pollster Scott Rasmussen and a session moderated by columnist Michelle Malkin entitled "How to Use Facebook & Twitter to Win," which will include instruction on using social media to drive narratives.
As if that weren't enough, there will be a Social Media boot camp, a blogger strategic briefing as well as other breakout sessions all designed to equip the conservative online movement to counteract the left.  You can see the entire agenda here.   Here is a little video to whet your appetite as well.
If all of that wasn't enough, probably the most enticing piece of news to come out in advance of Right Online is the tribute to Andrew Breitbart that will be taking place, including exclusive premier of the upcoming documentary "Hating Brietbart".  Check out this trailer: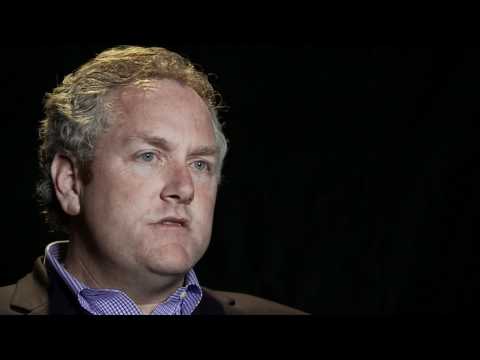 This is WAR people and Right Online will equip you for it!  What are you waiting for?!?  Register today!
In the immortal words of Vince Vaughn, "It's Vegas baby!  VEGAS!!"