Why I'm Undecided
I have procrastinated on writing this as I have hoped something would change and allow me to decide which Presidential candidate to support.  That hasn't happened, and I'm still undecided.  With this post I will highlight the positives and negatives that I perceive with each candidate and why I can't commit.
As early as the spring of 2011 I was hoping Governor Daniels would run for President.  I know there many Hoosiers, and non-Hoosiers, that wanted this to happen.  I was all-in for a Daniels candidacy.  Unfortunately, it didn't happen.  I am empathetic toward someone that puts their family first.  Although I was bummed, I eventually decided to look at the remaining candidates.  The  first one that got my attention was Texas Governor Rick Perry.  He had a strong record and was beloved by his native Texans.  His record on job growth is what particularly got my attention.  Then something happened, Governor Perry spoke.  My first thought was "Houston, we have a problem."  He came across as unprepared and made numerous gaffes.  His candidacy started with much fanfare, but ended with barely a sputter.  At that point I started looking at all of my options.  Now that there are four remaining my options have narrowed.  I have analyzed all of them, and will share my thoughts on each.
Let's get this out of the way first.  I will not be supporting Ron Paul for President.  On January 2nd he stated he didn't see himself in the Whitehouse.  If that's the case, why is he running?  If a candidate doesn't believe in himself why should I?
The candidate that evokes the most emotion is Mitt Romney.  For a guy that is fairly vanilla, there are very strong feelings toward him.  You either love him or hate him.  The positives with Mitt Romney are numerous.  He has been successful in business, and is known as a turn around artist.  While at Bain Capital he invested in numerous businesses and helped them either get started, or right the course.  In Indiana a successful Bain Capital investment was Steel Dynamics.  Bain Capital provided the necessary funds to get Steel Dynamics off the ground.  Today, they are one of the largest employers in northeast Indiana.  Governor Romney also made the 2002 winter Olympics a success.  What started off as a disaster ended up being a success that was profitable.  Governor Romney is also the only remaining candidate with executive experience.  As Governor of Massachusetts he took deficits and turned them into surpluses.  This was accomplished through several different methods, of which one was spending cuts.  One thing I like about Governor Romney is how much he values his family.  It is obvious that him, his wife, and his children are very close.
There are also negatives to Mitt Romney.  The biggest is Romneycare.  He says he's against Obamacare, but he put the same system in place while he was Governor of Massachusetts.  He has also been on every side of every issue.  You can find footage of him being pro-choice and then later being pro-life.  The same goes for same sex marriage, climate change, etc.  Because of this, many wonder where he really is at ideologically.  He says he is a conservative, but is he really?  Talk to any voter and they will tell you they don't want to be duped.  Many times we have voted for candidates that have said one thing, and when elected, did another.  It reminds me of this song.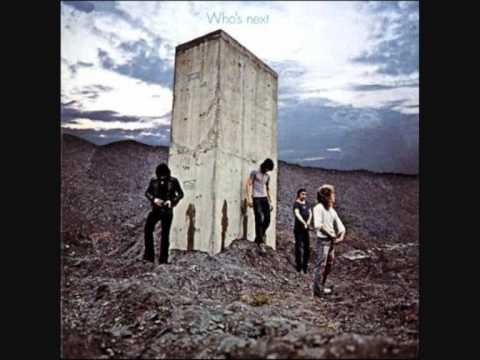 Next is Newt Gingrich.  Many remember Speaker Gingrich in 1994 and the Contract with America.  He lead the conservative movement and advanced its cause.  He was able to get a Democratic President to go along with a Republican controlled house.  Gingrich is also the candidate that has the biggest and boldest ideas.  Given where we are at as a nation, that is definitely what we need.  I am hesitant to list this as a positive, but he is great in debates.  That would be a positive going against Obama in the general election, but as President you don't debate opponents, you lead the nation.
The negatives on Gingrich can be summed up in one word, baggage.  He had two marriages end due to infidelity.  I want to believe him when he says he has changed, but I find it very difficult.  He also was a "historian" with Fannie Mae.  I can't help but think lobbyist when I hear the word historian.  Gingrich also doesn't have any executive experience.  He was Speaker, but that is much different than being in the executive branch of government.  There is also the commercial that he filmed a few years ago with Nancy Pelosi on the issue of climate change.  He has since denounced it, but I provide it for you to form your own opinion.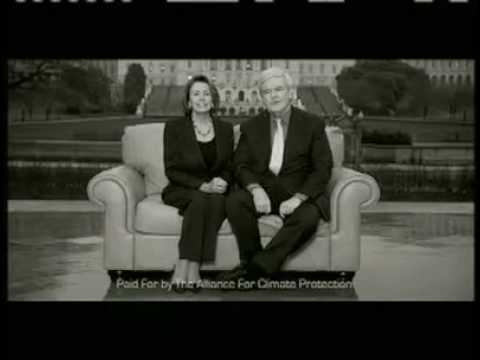 The final candidate is Rick Santorum.  He is a devoted family man and strong Catholic.  He is outspoken as a social conservative being against abortion and same sex marriage.  As a Senator he voted for the Bush tax cuts.  He also favors a balanced budget amendment.  He was also able to win two Senate terms in a state that typically leans Democrat.
The first negative that comes to mind on Senator Santorum is contraception.  With the economy in peril why are we even discussing this?  Moving on, he supported Medicare Part D.  That bill took some serious shenanigans to get enough Republicans to support it in spite of opposition from conservatives.  Santorum also voted against national right to work legislation.  His reasoning was that he voted according to what his constituents wanted.  While that sounds nice, there are times where you have to step up and defend your beliefs.  Since right to work passed in Indiana we are getting numerous companies looking to relocate here.  Senator Santorum also defends earmarks.  He did this as recently as last week's debate in Arizona.  Video of that defense is provided below.
There are positives and negatives to each candidate.  The ultimate question that I think most voters want answered is, "Can I trust him?"  With Romney the trust issue for me revolves around whether or not he is a conservative.  With Gingrich it's the personal baggage.  With Santorum it's whether or not he is a fiscal conservative.  These are the reasons as to why I'm undecided.  I know there are many other's that are undecided.  The good news is I have until May 8th to make a decision.
Get Your Voice Heard
Get to Know Us