Mitch Daniels vs. Jon Huntsman
It is apparent that Jon Huntsman, who will soon be speaking to the Indiana GOP via the Indiana Republican Party presidential speaker series, cannot bury his belief in man-made global warming, so he has decided to side against most republicans and tout it in efforts to get the media's vote:
Kudos to him being an honest liberal, but if the U.S. is going to survive, if the U.S. economy is to survive — if even the Republican Party is to survive — this erroneous way of thinking will quickly be refuted and quashed before it becomes another burdensome chain on our economy. Indiana Governor Mitch Daniels understood this, writing about Cap and Tax for the Wall Street Journal:
Quite simply, it looks like imperialism. This bill would impose enormous taxes and restrictions on free commerce by wealthy but faltering powers — California, Massachusetts and New York — seeking to exploit politically weaker colonies in order to prop up their own decaying economies. Because proceeds from their new taxes, levied mostly on us, will be spent on their social programs while negatively impacting our economy, we Hoosiers decline to submit meekly.

The Waxman-Markey legislation would more than double electricity bills in Indiana. Years of reform in taxation, regulation and infrastructure-building would be largely erased at a stroke. In recent years, Indiana has led the nation in capturing international investment, repatriating dollars spent on foreign goods or oil and employing Americans with them. Waxman-Markey seems designed to reverse that flow. "Closed: Gone to China" signs would cover Indiana's stores and factories.

Our state's share of national income has been slipping for decades, but it is offset in part by living costs some 8% lower than the national average. Doubled utility bills for low-income Hoosiers would be an especially cruel consequence of the Waxman bill. Forgive us for not being impressed at danglings of welfare-like repayments to some of those still employed, with some fraction of the dollars extracted from our state.

And for what? No honest estimate pretends to suggest that a U.S. cap-and-trade regime will move the world's thermometer by so much as a tenth of a degree a half century from now. My fellow citizens are being ordered to accept impoverishment for a policy that won't save a single polar bear.
Factory workers cannot afford this type of legislation. Families cannot afford this type of legislation. Huntsman didn't even use the current term of "climate change", he used "global warming", which seems to indicate he's even more out of touch and reliant on old science that is quickly changing. But this is nothing new for Hunstman, who signed onto this sort of liberal bondage as governor: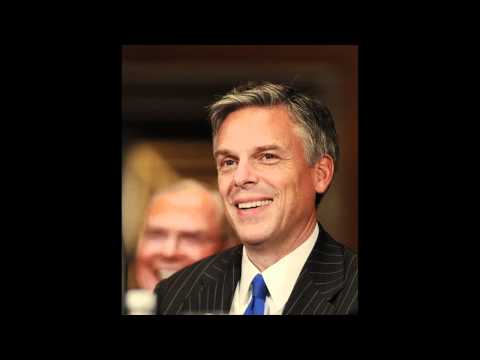 Governor Mitch Daniels said it best in his Wall Street Journal piece. I stand with Governor Mitch and will not vote for a candidate who carries water for the left on this issue.