The Small Things Matter Sometimes
Party flacks can get upset when someone from their own party votes against them on a piece of legislation. And sometimes an elected official will go against the entire elected body just to make a point on a particular issue or bill. Most of the time, these votes come from Republicans who are truly standing up for the rights of tax payers in an effort to not pass another senseless earmark or tax hike. On the national level, a couple of our tax hero's are Senators Tom Coburn of Oklahoma and Jim DeMint of South Carolina as well as Congressmen Jeff Flake of Arizona and Indiana's own Mike Pence.
Fort Wayne voters should be happy that they have a local fiscal fighter of their own in Councilman Mitch Harper.
From the Ft. Wayne Journal Gazette:
Prospective owners of the newest downtown condominiums will now have two tax incentives to buy.

The Fort Wayne City Council on Tuesday voted 8-1 to abate taxes for the $20.3 million condominium/retail piece of Harrison Square, known as The Harrison.

Councilman Mitch Harper, R-1st, was the lone member to oppose the abatement. He said he would have preferred to hold the issue until the state finalizes its property tax plan. Because the plan could cap the amounts of property taxes people can pay, tax abatements could cost city and other governments needed revenue.
Even though the abatement passed in the Republican majority led council, tax payers should be pleased they have at least one champion for their cause in the wake of pending property tax legislation in the General Assembly. It would have been wise for the Ft. Wayne Council to postpone voting on this issue till the property tax issue had been somewhat resolved, but at least those concerned about their taxes have someone fighting for them and their hard earned dollars on the Ft. Wayne Council.
Below is video of Councilman Harper's reasoning for voting against the abatement. (H/T to Fort Wayne Politics)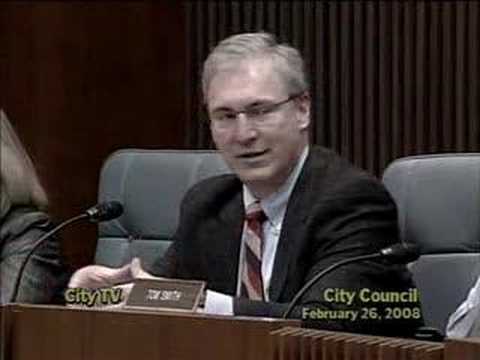 Also, I happened to like the coverage Fort Wayne News gave to the abatement vote.